Rent the Hammer Theatre for your next event!
Offering state-of-the-art performing, conference, and entertainment facilities, the Hammer Theatre is one of the premiere university performing arts centers in the United States. The facility serves the community through artistic and educational programming and events that capture the unique characteristics and diverse cultures of Silicon Valley.
Sobrato Auditorium
(F1 & F2)
State-of-the-art acoustic system
Constellation virtual audio shell
Up-to-date stage lighting
Stage
41′ Proscenium opening
34′ stage depth
Orchestra pit can add 12′ depth at center
6′ at sides when used as thrust/apron
Seating Sections – 532 seats
Orchestra: 158 seats + 8 wheelchar
Parterre: 201 seats
Balcony: 157 seats + 8 wheelchair
Main Lobby (F1)
Max Event Capacity: 200
Spacious main lobby with built in concessions area. Can open to the Paseo.
Curtain Call Café (F1)
Max Event Capacity: 40
A ground-level space for special gatherings that can extend onto the Hammer's Patio.
36x20, 720 sq. ft.
Mercury News Lounge (F2)
Max Event Capacity: 40
A private lounge with kitchenette and private restroom for honored guests, small receptions, and meetings.
36x13, 468 sq. ft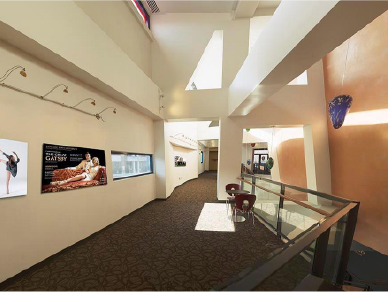 Upper Lobby (F1)
Max Event Capacity: N/A
Airy upper lobby with views over Paseo de San Antonio.
Rooftop Terrace (F4)
Max Event Capacity: 150
A versatile outdoor space with breathtaking sunset views for receptions and parties.
52x35, 3,780 sq. ft.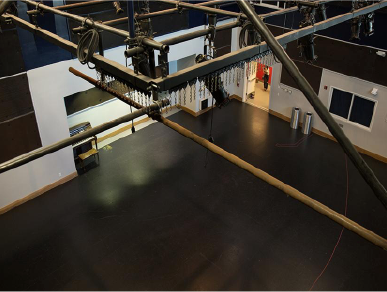 Hammer 4 (F4)
Max Event Capacity: 146
Perfect for rehearsals, meetings, receptions, and intimate performances.
52x35, 1,820 sq. ft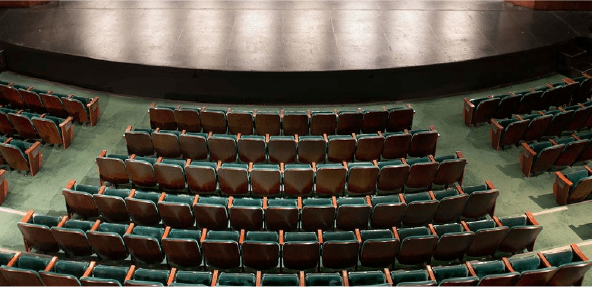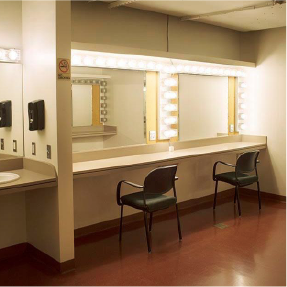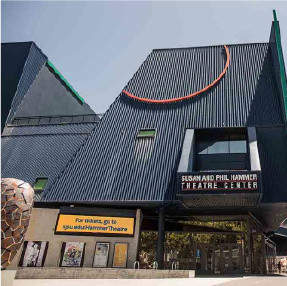 Hammer Theatre
Market Rate
Hammer Theatre
Non-Profit Rate
Hammer Theatre
Booking and Utilization Policies
Hammer Theatre
SJSU Sponsored / Self-Support Rate
Hammer Theatre
SJSU Academic Programming Rate